WELCOME TO SOUTHGATE CHURCH
We warmly welcome anyone to worship with us, whatever your church or denominational background or even if you don't go to church. Our Sunday morning services at 10.30am are open to all and cater for all ages.
We seek to glorify God in church, community and world by worship, prayer, discipleship, fellowship, service and mission. We are a Local Ecumenical Partnership between the Church of England, the United Reformed Church and the Baptist Union of Great Britain.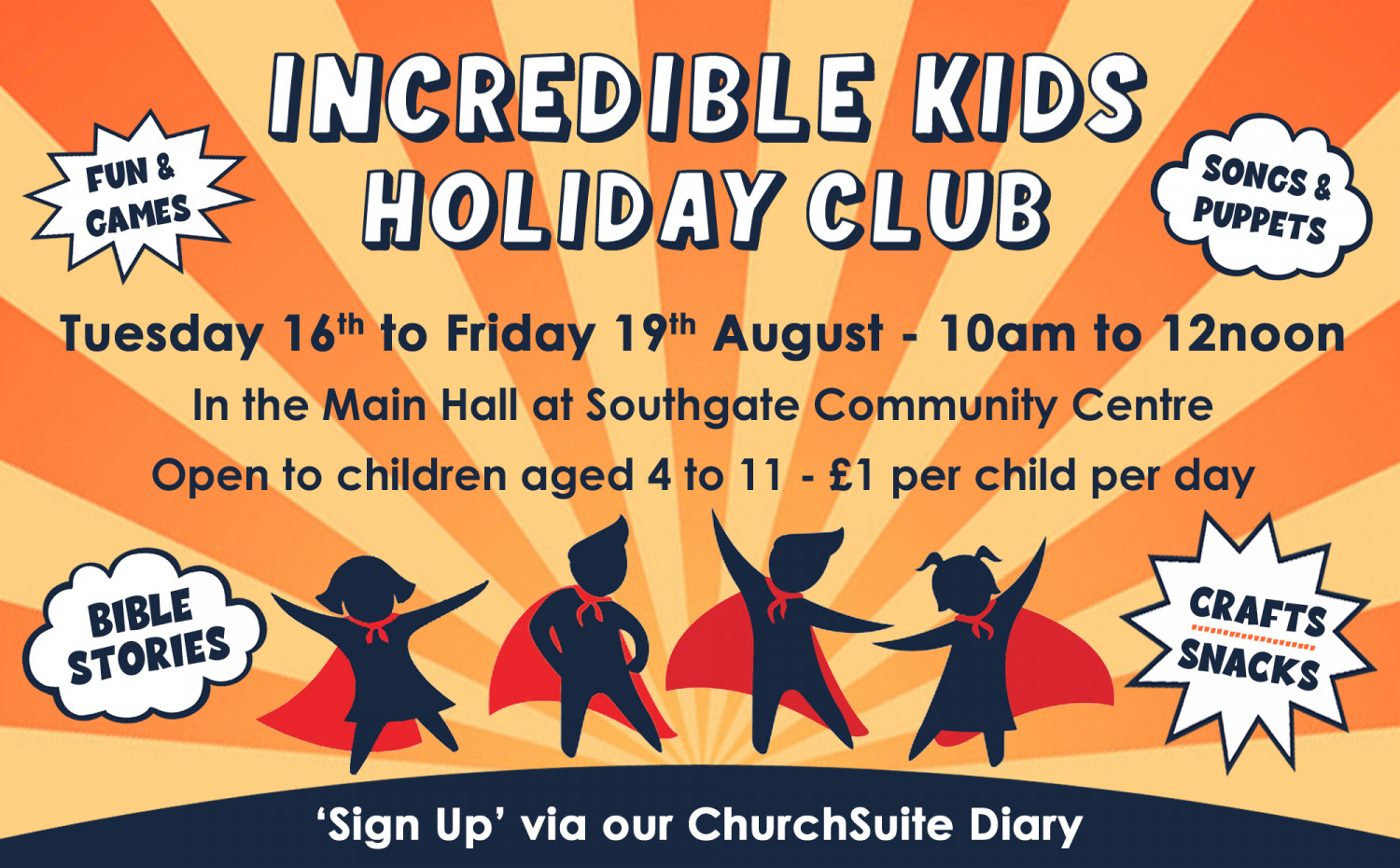 Registration is now open for Holiday Club, 16th to 19th August, 10am to 12noon daily.
Please go to the ChurchSuite Diary on the Calendar drop-down menu,
and click on Holiday Club on 16th August to register for the week.
[Click the post it notes or pictures to link to sermons, videos and other pages]
We meet every Sunday at 10.30am in the Main Hall of Southgate Community Centre.
If you can't join us in person, you can join the Zoom meetings. Please contact the office for more details.
Click Here to Register on ChurchSuite database for more details of our activities
If you are already on ChurchSuite Click here to access My ChurchSuite
If you need to speak to someone to register on our ChurchSuite database
contact our Church Administrator, Jackie Tooley at office@southgatechurch.org.uk